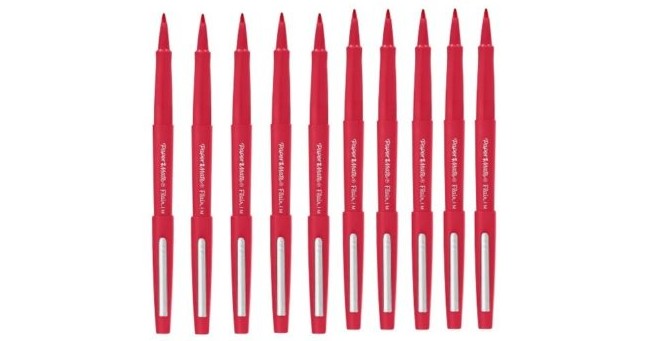 Our major news organizations are starting to take the threat to democracy seriously, writing more about it and giving the issue better play. The two top stories in this morning's Washington Post, for instance, were about Republican attacks on the election process past and present.
And yet our top political journalists are still flinching when it comes to calling out these efforts as central, defining and exclusive to the Trumpified Republican Party.
The articles are euphemistic about what will inevitably happen if election-deniers control the election process.
They don't explain to readers that the GOP's goal is no less than to establish minority rule.
And they don't explicitly say what voters can do about it.
What journalists should be making absolutely clear is that most of the Republican candidates for key state and federal offices are fully prepared to steal any future election that doesn't go their way – making the conspiracy theory they spread about 2020 actually come true in 2024.
So let's take a look at some recent stories that fell short. And let me rewrite them for you.
The Post led its print-edition front page on Tuesday with a terrific article by Amy Gardner, a member of the newsroom's new "Democracy team," headlined: "Election deniers march toward power in key 2024 battlegrounds." Gardner counted, and found that in battleground states, candidates who deny the legitimacy of the 2020 election "have claimed nearly two-thirds of GOP nominations for state and federal offices with authority over elections."
Why is that a problem? Sadly, Gardner choked on her nut graf:
[T]he experts agree on one thing: A close presidential contest that comes down to the outcome in states where officials are willing to try to thwart the popular will could throw the country into chaos. It would potentially delay the result, undermine confidence in the democratic system and sow the seeds of civil strife on a scale even greater than what the nation saw on Jan. 6, 2021.
Sorry, but the risk is not of delay and a loss of confidence. The risk – and it's actually more of a promise – is that they would steal future elections without any hesitation, potentially even the presidency. So let me rewrite that for you.
The experts agree on one thing: Officials who have stated their willingness to thwart the popular will should not be put in a position to do so. If they succeeded, it would be a tremendous blow to American democracy. Even if they failed, it would undermine confidence in elections and potentially incite right-wing extremists to launch another coup attempt.
Reading the Washington Post these days, I almost feel like there are two rival camps of editors, one advocating for straight-shooting democracy coverage that doesn't mince words about where the threat is coming from, and another that hovers over reporters demanding they obscure the Republican Party's singular culpability because that would be "taking sides."
A prime example of why I imagine the latter group of editors was an article on Sunday by Patrick Marley and Tom Hamburger headlined "Michigan plot to breach voting machines points to a national pattern."
Spoiler: "Michigan" didn't plot squat.
It's like they went out of their way to airbrush Republicans out of the picture. Consider this nut graf:
In states across the country, including Colorado, Pennsylvania and Georgia, attempts to inappropriately access voting machines have spurred investigations. They have also sparked concern among election authorities that, while voting systems are broadly secure, breaches by those looking for evidence of fraud could themselves compromise the integrity of the process and undermine confidence in the vote.
And this:
Although the exact nature of connections between efforts in different states to breach machines remains unclear, the situation in Michigan is similar to ones elsewhere in which allegedly unofficial and unauthorized investigators sought evidence of fraud by gaining access to voting equipment. Some of those named in the Michigan case have been connected to cases elsewhere.
As it happens, I don't have to rewrite that for them, because the very next day, their Post colleagues Emma Brown, Jon Swaine, Aaron C. Davis and Amy Gardner (presumably working under a different editor) explained what was really happening in a terrific investigative piece headlined "Trump-allied lawyers pursued voting machine data in multiple states, records reveal".
They wrote:
A team of computer experts directed by lawyers allied with President Donald Trump copied sensitive data from election systems in Georgia as part of a secretive, multistate effort to access voting equipment that was broader, more organized and more successful than previously reported, according to emails and other records obtained by The Washington Post.
Thank you!
Amazingly enough, both articles were promoted on the Washington Post website's homepage at the same time, so you could see both personalities side by side.
An Aug. 3 New York Times article headlined "In 4 Swing States, G.O.P. Election Deniers Could Oversee Voting" by Jennifer Medina, Reid J. Epstein and Nick Corasaniti is almost a model of how to honestly, fairly and succinctly phrase what's going on with all these election deniers winning Republican primaries in battleground states:
Running in a year in which G.O.P. voters are energized by fierce disapproval of President Biden, these newly minted Republican nominees for secretary of state and governor have taken positions that could threaten the nation's traditions of nonpartisan elections administration, acceptance of election results and orderly transfers of power.

Each has spread falsehoods about fraud and illegitimate ballots, endorsing the failed effort to override the 2020 results and keep former President Donald J. Trump in power. Their history of anti-democratic impulses has prompted Democrats, democracy experts and even some fellow Republicans to question whether these officials would oversee fair elections and certify winners they didn't support.
I think you could make that an even stronger and more accurate paragraph, though, by writing:
Their history of anti-democratic impulses terrifies people across the political spectrum who don't share those impulses. The obvious concern is that they would lie and cheat on behalf of Republican candidates and would refuse to certify Democrats even when they won the vote. As a result, the next two election cycles could well determine the future of American democracy.
The Associated Press can be wonderfully matter-of-fact in calling out "those who peddle conspiracy theories and promote the falsehood that widespread fraud led to Trump's defeat," as Bob Christie did in an Aug. 1 story headlined "Top election official races feature deniers of 2020 results."
But his article, like the others, stopped short of explaining how dangerous they would be if they gained power, and what might happen.
This remarkable July 22 AP story headlined "Conspiracy-promoting sheriffs claim vast election authority" pulled no punches in the first of two nut graphs. John Hanna and Christina A. Cassidy wrote:
Promoters of baseless conspiracy theories that the last presidential election was stolen from Trump are pushing a dubious theory that county sheriffs can access voting machines and intervene in how elections are run — and also have virtually unchecked power in their counties.
But why attribute to "advocates" and "experts" what is obviously true? I would have cut the first seven words of this paragraph:
Voting-rights advocates and election experts said a [A]ny attempts by law enforcement to interfere in elections would be alarming and an extension of the threat posed by the continued circulation of Trump's lies about the 2020 election.
New York Times political reporter Reid J. Epstein had a great story on Monday, headlined "In Wisconsin, 2 Huge Races Stand Between G.O.P. and Near-Total Power."
He wrote that Republican lawmakers, "having gerrymandered the Legislature past the point that it can be flipped," are now "pushing intensely to take greater control over the state's voting infrastructure ahead of the 2024 presidential contest."
The Republican candidate for governor, Tim Michels, is "a Trump ally who has embraced calls to dismantle the state's bipartisan election commission, invoked conspiratorial films about the 2020 election and even expressed openness to the false idea that Mr. Trump's loss can still be decertified."
Good stuff. But I think the story could have been even more direct:
Wisconsin voters may be two races away from living in a state where their votes don't matter anymore. Republicans, who have already gerrymandered the Legislature past the point that it can be flipped, could be on the brink of seizing control of all three branches of government and maintaining it evermore by suppressing Democratic votes and overturning future elections that don't go their way.
Every time I see a story that's weaker than it should be, I blame the editors. Why? Well, consider the New York Times's limp, cowardly description of its own "Democracy Challenged" coverage. Reporters produce what their editors tell them to, and this is apparently a summary of their marching orders:
Democratic norms are facing a historic test. Many Americans doubt the results of the 2020 election, and extremism, global authoritarianism and disinformation are on the rise. The Times is examining this landscape of challenges through a range of coverage.
Let me rewrite that for you:
Voters will soon be deciding the future of American democracy. The Republican Party is working to suppress Democratic votes and is positioning GOP officials to overturn future elections they don't win. They continue to win support by spreading disinformation – particularly the false conspiracy theory that the 2020 election was stolen from Donald Trump. The Times is examining this landscape of challenges through a range of coverage.
The good news is that these "democracy team" stories exist, and are getting prominently played — although they're still losing out to the amoral horse-race coverage of their colleagues on what I call "team impunity."
But they need to be clearer about the consequences — and about how to avoid them. As I wrote earlier this year, actual pro-democracy reporting doesn't simply entail writing movingly about its death. A genuine pro-democracy reporter would also write – obsessively — about what would help it survive.
In this case, of course, it's voting — while it still counts.