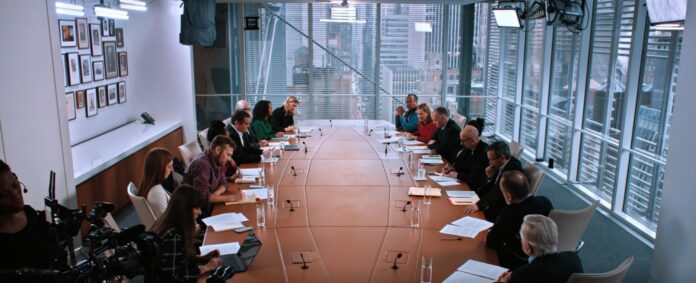 It's hard to imagine a more fundamental misreading of the freedom of speech – or an organization whose credibility depends more on understanding it correctly – than today's lead editorial from the New York Times editorial board.
The First Amendment asserts a right to free speech. It does not assert a right to not be criticized for speech. In fact, it protects critical speech.
And the protection is against government action, not against other people.
So it is beyond shocking to see this atop a New York Times editorial:
For all the tolerance and enlightenment that modern society claims, Americans are losing hold of a fundamental right as citizens of a free country: the right to speak their minds and voice their opinions in public without fear of being shamed or shunned.
There is so much wrong with this, it's hard to know where to start.
The fundamental right is to be able to engage in spirited debate without government intervention. There is no right not to be ratioed on Twitter.
No one should understand that better than the editorial-page editors of the New York Times, whose job is ostensibly to expose readers to a wide variety of important views, even those which some readers will find odious. (They could do a much better job of it.)
The forum they host is one of the most influential in the world. If they really believe that people have a right to voice their opinions without fear of being shamed, they should all resign.
For the record, Kathleen Kingsbury is opinion editor; Patrick Healy, who until recently was in charge of the Times's abysmal political news coverage, is the deputy opinion editor.
How the Times editorial board ended up here is incomprehensible, but one key factor was clearly a succumbing to the "woke panic" that has addled the minds of so many other effete writers such that they see threats from an "illiberal left" as existential — even compared to actual, official censorship and the increasingly likely prospect of an authoritarian, anti-democratic Republican Party seizing and holding control of the U.S. government.
It comes, of course, on the heels of the Times's publication of an infuriatingly misleading guest essay on March 7, in which the author (and the Times, by publishing it) confused "cancel culture" with being held accountable.
Another factor is the malignant spread of the Timesian drive to appear "above the fray" and avoid "taking sides" – even when the two sides exist in gross asymmetry. The editorial board used to embrace consistently liberal values. These days it seems to delight in trolling the libs instead. Both-sidesism has jumped the "wall" between the political news desk and the opinion side, leading the editorial board to create false equivalencies unsupported by reality. Case in point:
Many on the left refuse to acknowledge that cancel culture exists at all, believing that those who complain about it are offering cover for bigots to peddle hate speech. Many on the right, for all their braying about cancel culture, have embraced an even more extreme version of censoriousness as a bulwark against a rapidly changing society, with laws that would ban books, stifle teachers and discourage open discussion in classrooms.
Failing to acknowledge something very abstract is equated to active government censorship. Such twaddle.
What is "cancel culture"? The Times insists that:
However you define cancel culture, Americans know it exists, and feel its burden. In a new national poll commissioned by Times Opinion and Siena College, only 34 percent of Americans said they believed that all Americans enjoyed freedom of speech completely.
Yes, but an overwhelming 76 percent said Americans enjoy freedom of speech completely or somewhat (with "somewhat" being the most common answer to this and other ambiguously phrased questions.) That's hardly the same as "knowing" that "cancel culture" exist.
And what is "free speech"? The Times editorial eventually considers it "worth noting" that there is an "important distinction between what the First Amendment protects — freedom from government restrictions on expression — and the popular conception of free speech — the affirmative right to speak your mind in public, on which the law is silent."
But the former is clearly defined, and a right. The latter is neither.
The whole poll is worth reading, to show how intent the Times was on proving its point, and how ineptly it went about it. A whole series of questions, for instance, appears under this confusing prompt:
Consider each of the following examples of speech. While the Constitution protects them, tell me whether you think most people that you know support or oppose a person's right to engage in that speech.
Examples included "Using social media platforms to call other people insulting names rather than stating disagreement with their views." Two out of three people said "most people you know oppose" the right to do that.
This is meaningless stuff.
At heart, the questions raised by the editorial are:
Is it OK for people to harshly criticize some ideas?
Is it always bad when people self-censor themselves?
The answer to No. 1 is yes. Criticism is essential to the functioning of our public sphere. It's true that the attention economy reward assholery, and that some criticism is harsher than it probably should be. But that's no reason to assert a made-up right not to be mocked.
And answer to No. 2. is no. Certain views that most of us would consider odious – born of racism, misogyny, or homophobia, for starters — are held by a surprising number of Americans, and I look back fondly on the days when more of them felt they needed to shut up about it.
Many of the odious views that were in  remission in this country for several decades, at least as far as public expression goes, were successfully cultivated and amplified by Donald Trump and the leadership of the GOP over the past six years. Just about the only thing Republican candidates stand for these days are banning discussions of racism in public schools and discouraging Black and brown people from voting.
We need more shaming and shunning, not less.
The reason I'm calling for the whole editorial board to go is that this particular editorial was hardly something that slipped under the radar.
This was a manifesto. It was a declaration of intent:
This editorial board plans to identify a wide range of threats to freedom of speech in the coming months, and to offer possible solutions.
Here's my solution: Correct this editorial and resign.
Twitter was appropriately full of shaming and shunning. Here is just a small selection:
I hate polls as much as I hate from-on-high newspaper editorials for how they both preempt the public conversation, and this one brings me both. How did they expect people to answer this leading question? 3/ pic.twitter.com/rsZv4Z1zOy

— Jeff Jarvis (@jeffjarvis) March 18, 2022
If one doubts this is about race, The Times own poll shows it is. Black people feel freer to discuss various topics and that is what bothers The Times but they are blind to it. 6/ pic.twitter.com/okXwZCi2qI

— Jeff Jarvis (@jeffjarvis) March 18, 2022
The NYT editorial board collectively misunderstands freedom of expression. https://t.co/t1maLPuxlB pic.twitter.com/rnhopnFyRy

— southpaw (@nycsouthpaw) March 18, 2022
Amen! WTF, from the editorial page staff? This should become an exhibit in J school First Amendment classes. To state the obvious: You have a right to express your opinions, and others have the same right, to laugh at you, call you a nutter and decline to associate with you.

— Jim Boyd (@JimBoyd40889490) March 18, 2022
The Times editorial on free speech under attack doesn't give a single example of "cancel culture" by the left. Why? Because most people would read them and think, "Yeah, it's pretty fucked up to say that." https://t.co/5jVNe68IfC

— The Rude Pundit (@rudepundit) March 18, 2022
If I still worked at the NYT, I would seriously think about quitting today.

— Adam Davidson (@adamdavidson) March 18, 2022
It's difficult to express just how bad this piece is by the NYT Editorial Board. Manages to mix a complete misunderstanding of free speech with the shallowest "neutral, balanced view" imaginable on the "cancel culture" debate.
https://t.co/YX5sBt5Z8Z

— Christian Christensen (@ChrChristensen) March 18, 2022
Amen! WTF, from the editorial page staff? This should become an exhibit in J school First Amendment classes. To state the obvious: You have a right to express your opinions, and others have the same right, to laugh at you, call you a nutter and decline to associate with you.

— Jim Boyd (@JimBoyd40889490) March 18, 2022
The Times editorial board does not seem to fully understand that the laws that states are passing that restrict speech in schools are laws–and include laws that impose job loss, career loss, and fines on those deemed to have violated them.https://t.co/neUHCQ28Eh pic.twitter.com/Tqq0rPEc94

— Anne Lutz Fernandez (@lutzfernandez) March 18, 2022
The NYTimes editorial board has just made up a new stipulation to define "free" speech, one that actually stifles speech.

Criticisms and their implications, including shaming and shunning, ARE speech.

This is an expression of the same motivation for banning the #1619Project. pic.twitter.com/ET2oBNZwb4

— SIVA VAIDHYANATHAN ??? (@sivavaid) March 18, 2022
You're goddamned right "America has a free speech problem" – the @nytimes editorial board has lost the plot.

There's freedom to have ANY opinion. There is NOT freedom to have ANY opinion without consequences.

THAT is 'yelling fire in a crowded theater.' https://t.co/Zoobl6AvKX pic.twitter.com/3GxG6tfhNC

— Keith Olbermann (@KeithOlbermann) March 18, 2022
Does the @nytimes know that Americans actually DON'T "hold a fundamental right…to speak their minds and voice their opinions in public without fear of being shamed or shunned"?

We all can be shamed & shunned for voicing our horrible opinions in public. https://t.co/ooioKnlTcS

— Samuel Perry (@socofthesacred) March 18, 2022
This is the most embarrassing thing the ⁦@nytopinion⁩ has run in years and it's by the damn editorial board. On the one hand, shame (oooh scary). On the other hand, the criminalization of opinions and states of being. Guess which they think is worse https://t.co/mOTNS6D19x

— Mickey Guillermo (@ScottysCallinMe) March 18, 2022
"The right to speak their minds and voice their opinions in public without fear of being shamed or shunned". What fresh hell is this?

The fundamental right to free expression is not a right to speak without facing criticism or consequences!

Disappointinghttps://t.co/gEBYHu71oz

— Rasmus Kleis Nielsen (@rasmus_kleis) March 18, 2022
The constitution does not grant anyone a freedom from criticism. In fact, the First Amendment protects o our right to do that. This lede is simply not true.

The only government attacks on freedom of speech I'm seeing are right-wing efforts to stifle speech about race. https://t.co/lJKToJ7AFX

— Ahmed Baba (@AhmedBaba_) March 18, 2022
We're in a time where Members of Congress attend white nationalist rallies without consequence and pandemic misinfo causes mass death and suffering,

I'd be much more interested in a piece asking if shame doesn't have enough impact, or at least why the most powerful can avoid it https://t.co/AnJ7ypAd8Z

— ?Jake Laperruque? (@JakeLaperruque) March 18, 2022
I interned at the ACLU in high school and it was strongly impressed on me that it's just as vital to protect freedoms around reacting to speech as it is to protect those around speech; I had no difficulty understanding this as a literal child. https://t.co/iQ2U7cFrP8 pic.twitter.com/pRrTSly3OD

— Tim Marchman (@timmarchman) March 18, 2022
I must ask again: When was the golden age of free speech?
If we're losing hold of the right to speak, that means we had it before. When? 2011? The 1990s? 1960s?
There's more public speech today, from more people, but I guess the past was better, so what era should be our model? pic.twitter.com/K5orQ5uRkC

— Nicholas Grossman (@NGrossman81) March 18, 2022
NYT editorial board out of the gate with some good ol' "free speech for me but not for thee" https://t.co/n5Q0vRZ6oz

— Jared Holt (@jaredlholt) March 18, 2022