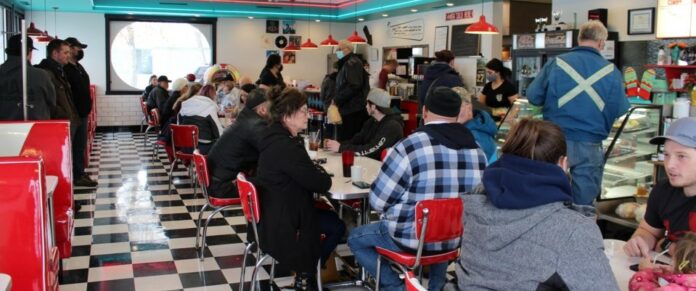 Conventional wisdom among our top political journalists is that Donald Trump's supporters will not turn against him — even now that he's been charged with 37 federal felonies involving the theft and retention of documents containing the most highly controlled secrets of our military and intelligence services.
This is certainly true, at least to some extent. So inevitably, there will now be a mad scramble at the New York Times and elsewhere to find the Trumpiest diner in the reddest possible state, in pursuit of a bunch of MAGA-heads willing to gutturally assert that their great leader is innocent and that they will follow him anywhere.
There's a better way.
I'm not saying journalists shouldn't talk to Trump dead-enders. They should. But they shouldn't do it stenographically.
That's because the story here isn't what the "two sides" say. It's that there are "two sides" at all — considering the evidence contained in the indictment, including what is essentially a confession on tape.
Sure there will be some people out there – unclear how many — still defending Trump. But they are not doing so in good faith, based on facts. They're repeating outrageous lies they heard from outrageous liars.
The very existence of the other side is an extraordinary phenomenon that must be explored – and never taken at face value.
What's important is not what they say. What they say is gibberish. What's important is  why they say it, and why they believe things that aren't true.
That's the story of the decade, and here's a sterling chance for some reporters to take a stab at telling it.
So when they find Trump dead-enders, reporters shouldn't just be asking their opinion. They should be exploring their pathology (as best they can, which is not very, if they're parachuting into a strange town for four hours before retiring to the airport Sheraton.)
How can they possibly believe that he's innocent? How did they become so deluded? Where do they get their news? How were they raised? Do they have any friends or family who disagree with them? Is there nothing they could learn about Trump that would change their minds?
Those are the mysteries reporters should be plumbing. Not just getting a few quotes and sending them to the news desk before hitting the bar.