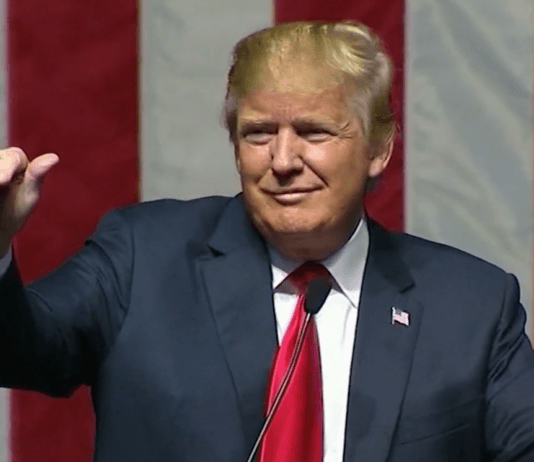 Richard Nixon's presidency forced the nation to confront the huge flaws in the American political system he exposed and exploited.
As a direct result, lawmakers in the 1970s put into place a series of laws intended to reform the political process and restore confidence in government. They instituted the Privacy Act, new FOIA rules, dramatic new limits on political contributions, campaign finance reporting requirements, new congressional ethics rules and a new independent counsel provision that limited the circumstances under which a special prosecutor could be removed by the president.
Most of those post-Watergate reforms have, in the last four-plus decades, been eroded or rendered quaint.
Now along comes Donald Trump. The entirely unprecedented nature of his tenure in the Oval Office has exposed a slew of major problems that Washington needs to address legislatively. Chief among them: the flawed political and electoral system that gave him the presidency; and the vast range of unchecked powers that have been granted to the American presidency.
But our elite political media has chosen to focus on the day-to-day extravaganza of Trumpism – leavened by some picking apart of Democratic presidential candidates' policy proposals – rather than identify the wreckage Trump has made of our norms and institutions and engage in an exploration of how we can fix it.
So far, the thinking about post-Trump reforms has been left to a smattering of blue-ribbon commissions and think tanks.
But it's a start.
Protect Democracy's "Roadmap for Renewal: A Legislative Blueprint for Protecting our Democracy" issued in July 2018 proposed "a package of legislative measures to restore and shore up the fundamental structures, institutions, and norms of our constitutional democracy." The group, founded by lawyers who served in the Obama White House, made suggestions in five major areas:
Strengthening Congress's capacity to fulfill its constitutional role.
Constraining abuses of executive power.
Protecting the courts as a check on the other branches in order to uphold the constitution.
Protecting inclusive and fact-based democratic dissent, debate, and participation.
Modernizing our campaigns and election system to protect and enhance participation and accurately reflect the views of voters.
As the report noted:
American democracy was in decline before the election of President Trump. It will continue to be at risk of decline after unless we reinforce our democratic institutions now to reverse this decline and prevent the emergence of a future autocrat who may turn out to be even more effective at exercising unchecked executive power.
In October 2018, Public Citizen and Citizens for Responsibility and Ethics in Washington (CREW) published a to-do list for Congress called "Trump-Proofing the Presidency: A Plan for Executive Branch Ethics Reform."
It outlined  specific recommendations in four major areas:
Preventing Conflicts of Interest
Improving Financial Disclosure of Candidates and Office Holders
Enhancing Rules on Gifts to Candidates and Public Officials
Strengthening the Integrity of Government
There have now been two major reports from the National Task Force on Rule of Law and Democracy – a blue-ribbon commission co-chaired by former federal prosecutor Preet Bharara and Republican former New Jersey governor and EPA administrator Christine Todd Whitman, and housed at the Brennan Center for Justice at NYU Law.
The first report, issued in October 2018, called for Congress to require a "national security financial risk assessment" by top ethics and intelligence officers of the portfolios of incoming senior officials, including presidents.
The risk assessment proposal was a response to what the group called "a broad bipartisan consensus on the need to combat foreign interference in our elections and in the workings of our government."
A review of top officials' holdings "would provide a way to help ensure that those leaders remain accountable to the American people rather than any foreign power," the report said.
The report also recommended clearly articulating "what payments and benefits" are prohibited by the Constitution's Emoluments Clauses, and requiring "written justifications from the president for pardons involving close associates."
The second report, in October 2019, focused on "the growing politicization of government science and research and the breakdown of processes for filling key government positions."
Among its recommendations:
Congress should amend the federal anti-nepotism law to make clear that it applies to presidential appointments in the White House.
Congress should adopt additional statutory qualifications for certain senior executive branch positions.
Congress should reform the White House security clearance process.
Congress should pass legislation requiring agencies that perform scientific research to articulate clear standards for, and report on, how political officials interact with career researchers.
Congress should fix the Federal Vacancies Reform Act to prevent presidents from cutting the Senate out of the appointments process.
And the Alliance for Security Democracy – a group of foreign-policy mandarins whose tagline is "Putin Knocked. We Answered." — has published a Policy Blueprint for Countering Authoritarian Interference in Democracies.
But now it's time for some journalism. The political reporters who have so exhaustively chronicled Trump's norm-shattering need to start writing about which ones need to be restored, and how.
And arguably the biggest norm Trump shattered involved White House relations with the press. It would be entirely appropriate for members of the press, individually or collectively, to suggest minimal standards for White House transparency and responsiveness going forward — and consider that an important issues in the 2020 campaign.