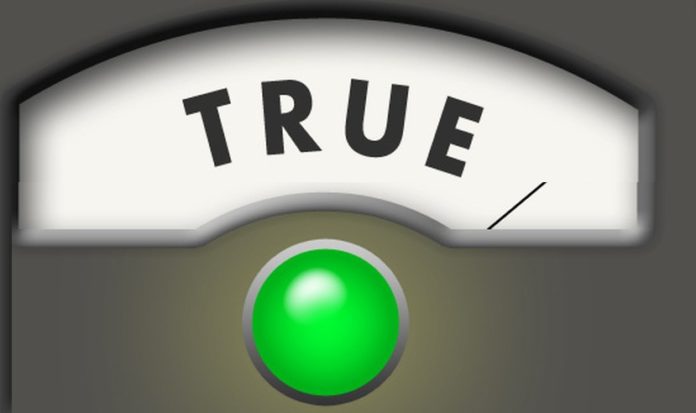 I am not a fan of contemporary fact checking. By doling out insipid critiques of minutiae, today's fact-checkers actually obscure the crucial question of who is credible and who is not.
But I would have loved to have seen some fact checks of President Biden's Thursday night address on the threats to democracy posed by MAGA Republicanism.
Was he right? Or was he wrong?
The journalistic imperative was to ask and answer.
Biden sounded the alarm Thursday night. Was he right or was he wrong?
Biden said what's going on is not normal. Was he right or was he wrong?
Biden said MAGA Republicans "promote authoritarian leaders, and they fan the flames of political violence that are a threat to our personal rights, to the pursuit of justice, to the rule of law, to the very soul of this country." Was he right or was he wrong?
Biden said MAGA Republicans "refuse to accept the results of a free election, and are taking steps to undermine them going forward." Was he right or was he wrong?
Biden said MAGA Republicans see the insurrectionists who violently attempted to disrupt the transition of power as patriots. Was he right or was he wrong?
Biden said "America is at an inflection point — one of those moments that determine the shape of everything that's to come after." Was he right or was he wrong?
Any half-way reality-based fact check would have ruled: True, true, true, true, true, true.
But there were no such fact-checks. There were no fact-checks at all. Because the national media does not want to engage those questions head-on.
I wasn't surprised. (Were you?)
Well before the actual speech, it was clear that Biden's sounding of the alarm for American democracy  would also be an implicit reproach of the mainstream media, for its failure to do so.
So instead of directly addressing the substance of his speech, our elite political reporters stuck to their way of doing things: They marginalized any mention of the threat to democracy as a purely partisan attack (political, yes, partisan, no); they cast the speech as a tired campaign move (see, e.g., Peter Baker); they raised quibbles about the optics (see, e.g., Brianna Keilar. They also downplayed it, like it didn't really mater
Whether the nation heard what Biden was saying has yet to be seen. But the nation's most influential political reporters couldn't hear it – they literally could not take it in — because it would have meant acknowledging how far from truth-telling they have fallen.
Postscript: One national correspondent was willing to say it was all true. CNN's veteran White House correspondent John Harwood had this to say at 10 a.m. on Friday:
The core point he made in that political speech about a threat to democracy is true. Now, that's something that's not easy for us, as journalists, to say. We're brought up to believe there's two different political parties with different points of view and we don't take sides in honest disagreements between them. But that's not what we're talking about. These are not honest disagreements. The Republican Party right now is led by a dishonest demagogue. Many, many Republicans are rallying behind his lies about the 2020 election and other things as well. And a significant portion — or a sufficient portion — of the constituency that they're leading attacked the Capitol on January 6th. Violently. By offering pardons or suggesting pardons for those people who violently attacked the Capitol, which you've been pointing out numerous times this morning, Donald Trump made Joe Biden's point for him. 
He announced at noon that he was no longer with CNN. A source with knowledge about Harwood's situation told me that Harwood was informed last month that Friday would be his last day, even though he was on a long-term contract. "He used one of his last live-shots to send a message," the source told me.