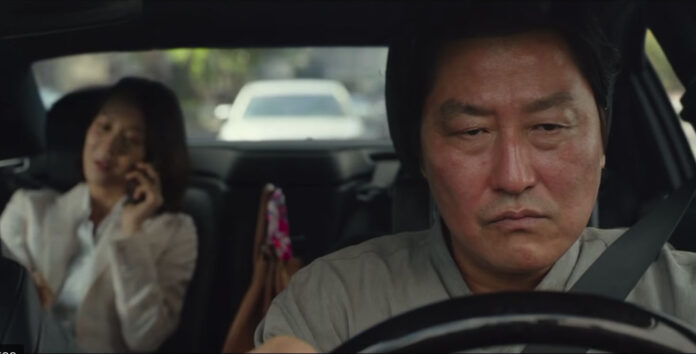 Media coverage of the stunning triumph at Sunday night's Oscars of the movie "Parasite" has focused mostly on its provenance.
And indeed, as an international film in a foreign language, with an all-Asian cast, its Best Picture award is entirely without precedent.
But "Parasite" is, perhaps most importantly, a brilliant and affecting critique of income inequality.
Director Bong Joon Ho's warm portrayal of a down-and-out South Korean family inveigling its way into a one-percent household builds to repeated climaxes of intense, visceral, and not always contained rage at the rich man's contempt for how the poor smell.
It is an angry, angry movie.
But its anger is the kind of anger that makes Big Journalism uncomfortable – and apparently not just when it comes to political coverage. Caught between its journalistic ideals and its corporate reality, the establishment media tends to deal with that kind of rage with euphemisms.
So the major Oscar articles Monday morning barely noted what "Parasite" is actually about. It's a "class-struggle thriller" (New York Times) that combines "drama, dark comedy, horror and social commentary" (Washington Post.)
The director's jollity got more attention than his movie's message. The Associated Press reported that "Bong's giddy, increasingly incredulous acceptance speeches — and the warmly raucous reception he received — were emblematic of an Oscar night that turned out to be much more inclusive and joyous than expected."
The Washington Post's "latecomer's guide to 'Parasite,'" only explained that the movie "doubles down on the themes of class warfare found throughout" Bong's earlier movie, "Snowpiercer."
Washington Post movie critic Ann Hornaday noted that the movie's victory represented "an encouraging step forward on the part of an industry that has eagerly tailored its movies to foreign markets without always acknowledging that those regions produce vibrant contributions of their own." But she wrote that it "felt derivative and insular."
Luckily, the Associated Press let Seoul-based reporter Kim Tong-Hyung, explain how "the characters in his film reflect a society where many feel intense hopelessness." He continued: "It's a biting commentary on deepening inequality and other problems that have many young and poor people describing their lives as a hellish nightmare."
You don't have to be a movie critic to appreciate how "Parasite" offers extraordinary insights into our modern age.
As Dave Holmes, Esquire's Los Angeles-based editor-at-large, put it:
Parasite told me more – about the growing gap between rich and poor, about what happens when we dehumanize each other, about where we put our attention and whose suffering we're ignoring – than anything else last year.
So perhaps Michael Moore, an iconoclastic Oscar-winner himself, wasn't wrong to tweet about a possible political parallel. "If you get the powerful message of class war portrayed in the film 'Parasite', then you also get why Bernie is ahead in every single poll," he wrote. "And why, in the end, Sanders will take down Trump."