peter baker

-

search results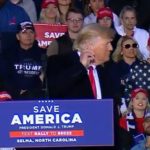 I don't think most reporters and editors are rooting for Trump. But I have an increasingly hard time explaining their behavior in any other way.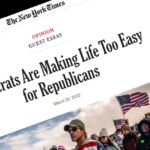 I told Tom Edsall that journalists should reject right-wing framing on culture-war issues. Then -- surprise! – Edsall went right off and did exactly what I advised against.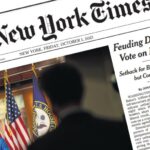 An overwrought and smarmy lead Times story by Jonathan Weisman and Emily Cochrane described what may end up as a blip as a sky-is-falling scenario for Democrats undermined by a "liberal revolt" that amounted to a "humiliating blow" for Biden.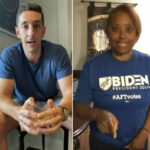 The webcam-scaled Democratic National Convention is showing us something that, it now becomes very clear, has been sadly missing from the wall of noise that is modern American political coverage: ordinary Americans, miserable and desperate for change.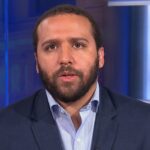 Wesley Lowery's terrific op-ed made me think about how transformative it could be if reporters and editors started visualizing their audience as widely diverse, rather than as one imaginary white guy whose politics are exactly half-way between Democrats and Republicans.