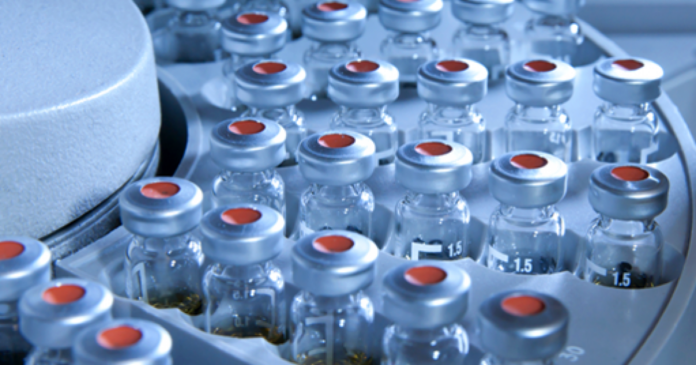 It is by now eminently clear that Donald Trump is willing to say absolutely anything about Covid-19 if he thinks it will make him look better. Heck it was clear in March.
His latest obviously delusional fantasy, invoked on Wednesday afternoon, is that every person in America will be able to get a vaccine "very soon". It was highly reminiscent of his famous still-a-whopper-more-than-six-months-later that "Anybody that wants a test can get a test."
What's pathetic is that more than six months later, these whoppers still make it into the headlines – as in this Associated Press story, Trump disputes health officials, sees mass vaccinations soon.
The immediate backstory was that, earlier in the day, Trump's hand-picked head of the Centers for Disease Control and Prevention, Rick Redfield — possibly chastened by the growing outrage at his willingness to cater to the whims of Trumpian know-nothings — had actually told Congress things that approximated the truth. He warned that a vaccine will not be available to most Americans until well into next year, and he pointedly noted that masks may be more effective than a vaccine in stopping transmission anyway.
That was news. And it was also, to some extent, news that Trump then went out of his way to scold Redfield and contradict him. But why should anyone care about the specifics of what Trump then said about a subject upon which he had no credibility at all? Or maybe even negative credibility.
And yet, the AP's Matthew Perrone, Ricardo Alonso-Zaldivar and Mike Stobbe still led their story with Trump's lunacy:
Openly contradicting the government's top health experts, President Donald Trump predicted Wednesday that a safe and effective vaccine against the coronavirus could be ready as early as next month and in mass distribution soon after, undermining the director of the Centers for Disease Control and Prevention and calling him "confused" in projecting a longer time frame.

Trump also disagreed with Dr. Robert Redfield about the effectiveness of protective masks — which the president recommends but almost never wears — and said he'd telephoned Redfield to tell him so.
It actually matters who was right, but the boys from AP were much more interested in the drama, quoting Redfield for a bit then writing that "Trump would have none of that from the CDC director," then quoting Redfield a bit more, and writing "Unswayed, Trump said, 'We're ready to move, and I think it will be full distribution.'"
Over at the New York Times, star White House reporter Peter Baker also initially focused on the drama, writing:
In a remarkable display even for him, Mr. Trump publicly slapped down Dr. Robert R. Redfield, the director of the Centers for Disease Control and Prevention, as the president promised that a vaccine could be available in weeks and go "immediately" to the general public while diminishing the usefulness of masks despite evidence to the contrary.
Then, focusing on the optics, Baker wrote: "The sharply divergent messages further undercut any effort to forge a coherent response to the virus."
Only after that did he get to what I would consider the heart of the matter:
The public scolding of Dr. Redfield was only the latest but perhaps the starkest instance when the president has rejected not just the policy advice of his public health officials but the facts and information that they provided. Public health officials are in strong agreement about the value of masks even as Mr. Trump generally refuses to wear one, mocks his opponent for doing so and twice in the past two days questioned their utility based on the advice of restaurant waiters.

Likewise, health officials have said that it will be many months before a vaccine can be distributed to the population at large, allowing life to begin returning to a semblance of normal, even as Mr. Trump has promised to approve one in time for the general election on Nov. 3. By Mr. Trump's own account, he personally called Dr. Redfield after Wednesday's hearing to challenge his testimony, renewing questions about pressure on scientists who are supposed to be isolated from partisan politics.
The Washington Post's treatment of the day's news was, by contrast, exemplary, quite possibly because its lead writer was Amy Goldstein – a veteran health reporter, rather than a creature of the White House press corps. (Hard to believe it was more than six months ago that I begged news organizations to pull political reporters off the pandemic beat because "It's too damned important to be covered as a two-sided battle over who's winning the narrative.")
Goldstein and coauthor Sean Sullivan got the order of importance right in their lede:
The director of the Centers for Disease Control and Prevention predicted Wednesday that most of the American public will not have access to a vaccine against the novel coronavirus until late spring or summer of next year — prompting a public rebuke from President Trump, who declared the CDC chief was wrong.
They explained that Redfield "said the vaccine will be provided first to people most vulnerable to covid-19, the disease caused by the virus, and supplies will increase over time, with Americans who are considered at lower risk offered the shot more gradually."
And readers of this story weren't confused about who to believe. "Hours later," the Post reporters wrote, "Trump sought to knock down Redfield's predicted timeline from the White House press briefing room." But the evidence, they showed, was in Redfield's corner:
Redfield's comments were the most detailed time frame outlined so far by the leader of the government's main public health agency. They are consistent with the perspective of Anthony S. Fauci, director of the National Institute of Allergy and Infectious Diseases, who said in a recent interview with CNN that relatively small amounts of vaccine will be available at first.
And the Post reporters included a helpful reminder: That this matters.
A vaccine also is widely regarded as a pivot point for Americans to be unfettered from the constraints the pandemic has imposed on daily life — from recreation such as concerts and movie theaters to workplaces that remain shuttered.
Wednesday's events were just so much more proof that every scientist who stands alongside Trump suffers for it.
Helene Branswell, the experienced and trusted infectious disease reporters for the indispensable STAT News website, had just written Wednesday morning about how Redfield has overseen a tragic reputational slide and collapse of morale at what not long ago was considered possibly the premier health agency in the world.
Branswell reported that many current and former CDC insiders feel that "Redfield is not doing enough to safeguard the reputation of the CDC and the integrity of its work, and that he is failing to successfully fend off political interference that is eroding Americans' trust in the organization."
She described, for instance, how he allowed officials in Washington to change a CDC guidance to say that opening schools was of paramount importance. Similarly, guidance on who to test was changed "to recommend against the testing of people who had been in contact with cases but were asymptomatic" when, in fact, "finding people as soon as possible so they can be told to isolate is key to containing spread of the virus."
As Branswell noted, that change led to an extraordinary op-ed in the New York Times titled "Ignore the CDC" from Harold Varmus, a former director of the National Institutes of Health, and Rajiv Shah, president of the Rockefeller Foundation.
Redfield stood up to Trump in defense of the CDC, at least a bit, on Wednesday morning. And by afternoon, Trump had savaged him. Lesson learned, I guess.
And let me add a special shout-out to the way Branswell handled Redfield's "response" to her questions. Too many reporters simply cut and paste into their stories the meaningless claptrap quotes they get after asking serious questions — without noting how utterly non-responsive they were. Branswell wrote:
In a written response, the CDC director sidestepped all of STAT's questions — about political influence on guidance documents, revisions of MMWR articles, and his own pledge to safeguard the agency's reputation. Instead, he said he believes the CDC "remains the world's premiere public health agency."
---
A note from Dan Froomkin:
I've written a lot about Trump's response to the pandemic, and here is what has been clear all along: It's an ongoing tragedy that he has no real plan to restore the country to health other than to peddle false hope, predict a quick end, adopt fake deadlines and shift the blame to others. The most urgent need is to test, test, and test even more, but Trump has never liked testing because the results "look bad". The media has blown its coverage of the federal response by letting political reporters lead instead of health reporters. Political reporters pay way too much attention to whatever Trump says, such that whatever it is makes headlines. They let Trump set the agenda instead of letting knowledgeable people do it. Political reporters also give Trump way too much credit for trying, which he is not. They cover up for his incoherence, ignorance, cluelessness, gaslighting, and yes, just plain stupidity. They generally fail to properly exploit their rare access to him by confronting him with facts and piercing his bubble. They remain complacent in the face of a massive death toll, instead of relentlessly demanding more forceful action.
Please consider supporting my work, which is dependent on donations and grants.